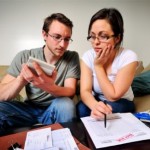 Lenders for Growth (LFG) is an innovative lender in facilitating specialized bank alternative mortgage finance for its clients.
If,  your funding needs meet our LFG sister company's (Rosmount Capital Funding Inc.) investment criteria, LFG will try to accommodate your funding needs in-house. We have $25 million for available for immediate disbursements but limited to $100,000 – $2.5 million per transaction ( increase max. limits on case by case bases) and we cater to GTA Toronto area.
If,  due to reasons your funding needs are beyond our capacity, ($2.5 million+ or outside GTA Toronto area) or does not meet our in-house investment criteria, LFG has the advantage of having direct access to the largest panel of Specialist Financial and Private Investment organisations including all the major banks and non-bank lenders that we can source your loan request out.
Mortgage Loans options to help you save

WE ARE EXPERTS IN PROVIDING THE BEST AVAILABLE LOANS.

Lenders for Growth (LFG) works with Rosmount Capital Funding (RCF), a full-service lending subsidiary offering a complete line of residential /commercial mortgage, refinancing and construction loans. We employ a knowledgeable staff of experienced mortgage bankers with an operations team that is second to none. By constantly updating our loan programs and pricing based on market patterns, RCF can ensure that we deliver competitive rates combined with optimal mortgage structuring. Honest and fair dealing. Innovative products that are simple to understand. Competitive rates. Superior customer service. Involvement in the community. These are things that have made Lenders for Growth & sister company Rosmount Capital Funding, A Better Alternative Banking Experience for its customers.

Looking for a better deal for your Residential Home Mortgage, Investment Property or Business Loan, consider talking to Lenders for Growth. We'll take the time to understand your financial needs and take you through your options. Whether you require a simple home loan or a more complex investment /business loan that lets you take advantage of additional investment opportunities, we can help.

LENDERS FOR GROWTH LTD  [LFG]:   (FSCO#12368) a Toronto based mortgage brokerage company doing bank alternative financing aka. private lending.

ROSMOUNT CAPITAL FUNDING INC  [RCF]:   (FSCO#12397) a bank alternative private lender. Specializing in construction loans, 1st /2nd home equity bad credit financing, short term bridge loans.
Our dedicated team of mortgage professionals are industry certified, so you will feel confident that you are working with a qualified and knowledgeable consultant who has met a high standard of ethics and is committed to continuous training.
We understand every borrower has individual needs and goals, so we work towards each customer's finance interests to tailor a loan to their unique situation.  Our personalized service is part of an ongoing relationship that keeps you in touch with the latest mortgage products & financial options immediately available in the Canadian Mortgage Market.
Your Alternative Private Loan Funding Source
On the whole Private Money Lenders/ Funder's are looking for the same information and will conduct a similar due diligence as the banks to make a positive funding decision in a short period of time..
However a Private Mortgage Loan is designed to suit those customers that fall outside the banks strict lending guidelines or Low Doc and No income proof loan parameters and require a more creative approach to meeting their financial needs short term..
Our sister company   ROSMOUNT CAPITAL FUNDING LTD.     is a Financial Services Commission of Ontario registered Mortgage Administrator  (FSCO #12397)


   Is your current lender threatening to foreclose on your property?

   Are you a developer requiring a large construction development loan?

   Are you behind on your repayments and need urgent positive assistance?

   Need a Short Term Private Mortgage Loan to sort out your immediate personal circumstances?

   Do you have creditors knocking on your door?

   Need help to clean up your financial situation for 12 months or more?

   Looking for financial relief until your situation improves?

   Looking to purchase a large investment complex and need a big loan?

   Do you have an unusual funding proposition that banks will not finance for?
We will look after your situation and get that loan funded for you!
Lenders for Growth (LFG) works within its large network of funder's to locate a loan solution for you.  If finding finance has been difficult, LFG can assist and connect you with an appropriate lender, as well as helping with the application and paperwork. We will co-broker your deal.
The same attention to detail and personal service apply, no matter which of our services you choose. Our in-house funding or 3rd. party funding.  Once we have helped you choose the right financial product or strategy, we oversee the process from loan application acceptance to closing.

More then what we do…. Is to know who we are!.
---

REMEMBER:
Please go to YOUR Mortgage Broker if you qualify for Bank Loans!
Come to us ONLY if you know you cannot get Bank financing or been rejected
For Your Hard to get Loans & Mortgage Needs
LENDERS FOR GROWTH LTD. and ROSMOUNT CAPITAL FUNDING INC.
our in-house mortgage brokerage and private lenders (FSCO Licence # 12368 & 12369) can help you with all your financing needs. Don't take NO for an answer. When the banks say no – Let us look into your Financial needs. We have OUR OWN PERSONAL FUNDS and can give you an approval up to 2.5 Million dollars within 24 Hrs!
We do all type of Mortgages and Loans, but non-bank private only and most important from our very own PRIVATE FUNDING.
GO TO YOUR MORTGAGE BROKER DIRECT IF YOU QUALIFY FOR BANK FINANCING.
or call us and we will refer you to fully qualified experienced mortgage professional in your area.
Types of Loans
Call: Hannif Highclass @ 416.444.4252
http://funds2go.info
When The Bank Says "NO" Consider Bank Alternative Funding

Get LENDERS FOR GROWTH In-House Funding

For Home Equity 1st /2nd. Mortgage,

Construction Loan, Line of Credits, Debit Consolidation

"JUST DO IT!

THIS IS YOUR GATEWAY

I DID MY PART

NOW IT'S YOUR TURN"

What are you waiting for!

Call: Hannif Highclass @ 416-444-4252