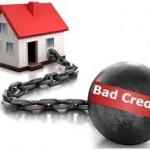 Non-Bank Financing Options for Individuals and /or  Growing Companies and Challenged Credit
For most individuals they find it far more difficult to obtain the home loan, credit card, or the personal loan and for businesses – no funding for expansion you require because of your current Personal Credit Rating.
Do any of the following apply to YOU?
Arrears On Current Mortgage

Bad Credit Defaults Paid or Unpaid

Unpaid Outstanding Bills

Over-limit Credit Cards

Ex-Bankruptcy

Need Debt Consolidation and Bank said NO!

Refinance Mortgage Arrears Before Bank Takes Your Home
In Canada, Bad Credit Loans is usually the domain of the specialist Non-Bank Alternative Lender aka. Private Lender, Hard Money Lender
Where do you go when the bank says "NO"

Private Money Lenders are specialists who engage in higher risk ventures and mortgages because they clearly understand both the opportunity and risk associated with selected mortgage types or market commercial segments.

Private lenders will not only fund projects the banks reject, they will creatively structure your loan repayments allowing them to be a very helpful short to long term financial resource. 
Why not allow Lenders for Growth find and place you with the most appropriate private money lender for your unique situation. We have our own funds in addition to a number of associated private lenders that we can match up for our borrowers quickly.
Lenders for Growth  & its affiliate company Rosmount Capital Funding is fully licensed by Financial Services Commission of Ontario (FSCO #12386 & #12397) as "Non-Conforming Brokerage, Lender & Administrator". While unsecured loans are not always readily available to people with a bad credit history – there are a number of secured loan mortgage options which one of our credited consultants can discuss and help represent your application for funding.
Regardless, if you have a bad credit file, using a significant asset (house, investments etc.) that you are willing to place as collateral against the loan (secured loan) will allow you a greater chance towards qualifying for a loan.
It is important to realize that while bad credit loans are available, and they can help you, one must remember a few things. Generally, the interest rates will be higher on these loans. This is reasonable and expected since these Non Conforming Loans, the Lenders assume a somewhat higher level of risk. However, taking this step could improve your financial health and eventually help you to rebuild your personal credit rating back again. For Bad Credit Loans, Bad Credit Mortgages, Bad Credit Debt Consolidation, Bad Credit Refinance, Bad Credit Home Loans – We are your Bad Credit Specialists!… Any urgent finance problem give us a try…
The Truth About Credit Repair & Credit Repair Companies
"Credit problems? No problem!"
"We can erase your bad credit — 100% guaranteed."
"Create a new credit identity — legally."
"We can remove bankruptcies, judgments, liens, and bad loans from your credit file forever!"
Does all this sound too good to be true? Well, it is. These are the typical claims of shady credit repair organizations (CROs) which often victimize unwary consumers – usually, the most vulnerable consumers who are struggling with bankruptcy or have had problems rebuilding damaged credit reports and credit scores. These companies promise, for a fee, to clean up your credit report so you can get a car loan, a home mortgage, insurance, or even a job.
Generally, they can't deliver. After you pay them hundreds or even thousands of dollars in fees, these companies do nothing to improve your credit report – most simply vanish with your money. Rather than improving your credit, you may end up deeper in debt and see your credit score actually get worse.
For further reading on this topic check the following links:
Don't Get Scammed: The Truth About Credit Repair Services
Credit repair companies' false promises
Credit Repair: How to Help Yourself
Get Started Today!
Finance Solutions for Today… Peace of Mind for Tomorrow…
Request Your Free Consultation

 Complete a simple, secure online request and we will contact you.
---

REMEMBER:
Please go to YOUR Mortgage Broker if you qualify for Bank Loans!
Come to us ONLY if you know you cannot get Bank financing or been rejected
For Your Hard to get Loans & Mortgage Needs
LENDERS FOR GROWTH LTD. and ROSMOUNT CAPITAL FUNDING INC.
our in-house mortgage brokerage and private lenders (FSCO Licence # 12368 & 12369) can help you with all your financing needs. Don't take NO for an answer. When the banks say no – Let us look into your Financial needs. We have OUR OWN PERSONAL FUNDS and can give you an approval up to 2.5 Million dollars within 24 Hrs!
We do all type of Mortgages and Loans, but non-bank private only and most important from our very own PRIVATE FUNDING.
GO TO YOUR MORTGAGE BROKER DIRECT IF YOU QUALIFY FOR BANK FINANCING.
or call us and we will refer you to fully qualified experienced mortgage professional in your area.
Types of Loans
Call: Hannif Highclass @ 416.444.4252
http://funds2go.info
When The Bank Says "NO" Consider Bank Alternative Funding

Get LENDERS FOR GROWTH In-House Funding

For Home Equity 1st /2nd. Mortgage,

Construction Loan, Line of Credits, Debit Consolidation

"JUST DO IT!

THIS IS YOUR GATEWAY

I DID MY PART

NOW IT'S YOUR TURN"

What are you waiting for!

Call: Hannif Highclass @ 416-444-4252