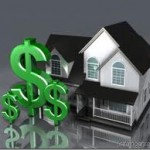 When Banks Won't Lend: Bank Alternative Financing Options
Your Bank Say No? Consider an Alternative
Today's lending requirements have become stricter. More banks are turning consumers down even when they have ideal credit. Business owners are being rejected and losing out on solid opportunities because they can't secure the business loans and finance options they need.
Today's bank focuses on candidates—those with good credit files, high beacon scores and excellent cash flow. Unfortunately, this doesn't apply to most consumers and business owners. But, a private loan company can help! 
Why Banks Don't Work
You might assume that going directly to the bank is your best option for securing a loan, but think again. Banks are known for:
Excessive credit expectations—ones most consumers and business entrepreneurs can't meet

Reporting your inquiries to your credit file and thus lowering your credit score

Rejecting finance applicants with average or good credit files because of just one negative credit file item

Rejecting applicants who need assistance

preventing foreclosure

or paying off overdue bills

Banks don't have access to private lenders or can give you alternative private loan options, meaning you're stuck with their products only
Banks are notorious for not assisting consumers and business owners in their time of need. Instead, business entrepreneurs and consumers should turn to the services of a private loan firm.
Non-Bank Financing
The Difference Between Bank and Non-Bank Financing
Obtaining a bank loan can be a long uphill struggle. Major banks would focus on borrowers with high earnings, excellent credit history, strong balance sheet and predetermined debt service ratios. Non-bank financial private lenders attracts those companies that would not qualify under national bank lending standards, which may apply to certain borrowers with high leverage, negative net worth, recent losses, and those faced with fast growth/expansion needs.
Under traditional lending guidelines these borrowers would not qualify. Non-bank lenders in determining the lending criteria of a potential borrower would look at the company's business model, good diversification within the receivables, the basic capabilities of management, and the ability to generate eligible sales.
We have just mentioned above Re: business financing but the same holds true to home loans.

Why Private Lending Companies Work
Whether you have a pile of credit card bills or a mortgage payment you can't afford, private lenders have more finance options than the average bank. At Lenders for Growth, we can locate the best personal loans and business loans to save you time, money and unnecessary inquiries on your credit file.
Our specialists can guide you through the entire process, make sure you have the right documentation and only offer you a private loan service that you'll be approved for. We don't say no when you need help—instead, we work hard to get you the help you need.
Refinancing options to help you save
Switch and save

If you're looking for a better deal on your home loan, consider talking to Lenders for Growth. We'll take the time to understand your financial needs and take you through your options. Whether you require a simple, low fee home loan or a more complex loan that lets you take advantage of additional investment opportunities, we can help.

LENDERS FOR GROWTH LTD  [LFG]:   (FSCO#12368) a Toronto based mortgage brokerage company doing conventional bank approved mortgages & bank alternative financing aka. private lenders.

ROSMOUNT CAPITAL FUNDING INC  [RCF]:   (FSCO#12397) a private lender.  specializing in construction loans, 1st /2nd home equity bad credit financing, short term bridge loans.
Contact an Lenders for Growth private loan specialist today and take advantage of benefits like:
Saving thousands of dollars on unnecessary foreclosure procedures – We can stop that house from been taken over by the Banks!

Lenders for Growth can find you a flexible, cost-effective finance option – Debt Consolidation!

Comparison of hundreds of private lenders and finance options that match your specific financial needs

No wait – No delay when you deal with us – funds released within 2 days of approval

LFG we are compassionate enough to understand your private loan needs, it not  just paying off debt or getting a more affordable payment option  —it's about peace of mind
All of our consultants are fully up to date on the  Privacy Act,  Anti Money Laundering (FINTRAC),   Consumer Protection Act  and Responsible Lending Guidelines.  They undertake regular refresher courses on these and other aspects of the mortgage and finance business.

Whether you're looking to start a new business venture or simply consolidate debt, let our industry experts find the right products for you.
Get Started Today!
Finance Solutions for Today…
Peace of Mind for Tomorrow…
Request Your Free Consultation



Complete a simple, secure online request and we will contact you.
---

REMEMBER:
Please go to YOUR Mortgage Broker if you qualify for Bank Loans!
Come to us ONLY if you know you cannot get Bank financing or been rejected
For Your Hard to get Loans & Mortgage Needs
LENDERS FOR GROWTH LTD. and ROSMOUNT CAPITAL FUNDING INC.
our in-house mortgage brokerage and private lenders (FSCO Licence # 12368 & 12369) can help you with all your financing needs. Don't take NO for an answer. When the banks say no – Let us look into your Financial needs. We have OUR OWN PERSONAL FUNDS and can give you an approval up to 2.5 Million dollars within 24 Hrs!
We do all type of Mortgages and Loans, but non-bank private only and most important from our very own PRIVATE FUNDING.
GO TO YOUR MORTGAGE BROKER DIRECT IF YOU QUALIFY FOR BANK FINANCING.
or call us and we will refer you to fully qualified experienced mortgage professional in your area.
Types of Loans
Call: Hannif Highclass @ 416.444.4252
http://funds2go.info
When The Bank Says "NO" Consider Bank Alternative Funding

Get LENDERS FOR GROWTH In-House Funding

For Home Equity 1st /2nd. Mortgage,

Construction Loan, Line of Credits, Debit Consolidation

"JUST DO IT!

THIS IS YOUR GATEWAY

I DID MY PART

NOW IT'S YOUR TURN"

What are you waiting for!

Call: Hannif Highclass @ 416-444-4252