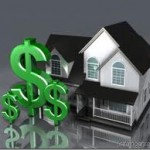 Office of the Superintendent of Financial Institutions Canada (OSFI)
Residential Mortgage Underwriting Practices And Procedures
Source: Hannif Highclass c/o Lenders for Growth Inc.
Publish: Funds2Go BLOG: Mortgages, Loans, Financing

Guideline B-20: Residential Mortgage Underwriting Practices and Procedures (the Guideline) sets out the expectations of the Office of the Superintendent of Financial Institutions Canada (OSFI) for prudent residential mortgage underwriting, and is applicable to all federally-regulated financial institutions (FRFIs) that are engaged in residential mortgage underwriting and/or the acquisition of residential mortgage loan assets in Canada.
The Guideline sets out five fundamental principles for sound residential mortgage underwriting, each of which is discussed below
Principle 1:
FRFIs that are engaged in residential mortgage underwriting and/or the acquisition of residential mortgage loan assets should have a comprehensive Residential Mortgage Underwriting Policy (RMUP). Residential mortgage practices and procedures of FRFIs should comply with their established RMUP.
Simply said: All lenders must have a policy outlining risk appetite, governance and oversight mechanisms to ensure lenders follow their own policies.
Principle 2:
FRFIs should perform reasonable due diligence to record and assess the borrower's identity, background and demonstrated willingness to service his/her debt obligations on a timely basis.
Simply Said: Lenders must confirm the borrower's identity, background and demonstrated willingness to service debt obligations on a timely basis.
Principle 3:
FRFIs should adequately assess the borrower's capacity to service his/her debt obligations on a timely basis.
Simply said: Lenders must assess the borrower's capacity to service their debt obligations on a timely basis.
Principle 4:
FRFIs should have sound collateral management and appraisal processes for the underlying mortgage properties.
Simply said: Lenders must be satisfied that the value of the property being financed has been confirmed by an independent third party.
Principle 5:
FRFIs should have effective credit and counterparty risk management practices and procedures that support residential mortgage and underwriting and loan asset portfolio management, including, as appropriate, mortgage insurance.
Simply said: Lenders must stress test their portfolio of business for unlikely, but plausible scenarios to determine the impact to their business. Lenders are expected to impose a higher level of due diligence on higher risk deals, conduct ongoing risk assessments on the insurers they use and generally pay close attention to the risk attached to their residential mortgage portfolio.
What Does this Mean to Lenders for Growth [LFG] &
Rosmount Capital Funding [RCF]?
For RCF, not much has changed. Our previous underwriting policy was generally compliant with B20 regulations. We are primarily a bank alternative lender, which is we are a Bank "Alt" – Business For Self (BFS) and "bruised credit" equity mortgage lender. We have always conducted due diligence to determine the borrower's ability to make repayments.
Lenders for Growth in its underwriting never took the TDS and GDS ratios into our alternative lending policy. However, our underwriting policy will now include TDS and GDS ratio limits for our alternative lending products. These limits will be significantly higher than "A" lending requirements as our main focus will continue to be on ensuring affordability for the borrower.
B20 does state that if a lender advances a "non-conforming mortgage," the LTV is limited to 65 per cent. At Lenders for Growth a non-conforming mortgage is one where a borrower has either (or both) a lower-than-average beacon score and/or the borrower's ability to service the proposed debt cannot be confirmed to our satisfaction. Defining what is a non-conforming mortgage beyond this is difficult to go into in this post. Case-by-case basis our underwriters will be able to clarify as to what is constuted as a "non-confirming mortgage under our company polocy.
BUSINESS FOR SELF - Bank (ALT. A) LOAN PROGRAM
Business-for-self is mortgage lender lingo for "self-employed." This program is designed for self-employed borrowers who are unable to provide traditional income verification but have a proven 2-year history of managing their credit and finances responsibly. Eligible borrowers typically own a small size business for a minimum of two years, which can be confirmed via a third-party arms length document. In addition, the borrower is required to declare their annual income, which should be reasonable based on the industry, length of operation and type of business.
---
When the Banks say "NO" we at Lenders for Growth have a solution for you. We are the difficult loans specialists. So if you have been turned away by the banks or other lenders Lenders for Growth is the solution.
When the Banks say NO Lenders for Growth say YES!
We are FSCO registered Private Lenders

More then what we do…. Is to know who we are!.

Lenders for Growth knows that many business for self clients Ido not have traditional income confirmation documents. From these clients we have requested bank statements as a means of doing so. That will not change. If a BFS client states he/she has income of $75,000 per annum, we would expect to see business bank statements that would suggest the business can afford to pay the borrower $75,000 annually. We may also need to see personal bank statements, demonstrating personal income at this level. This all assumes that no traditional income documents, such as tax returns, are available.
We suggest brokers /agents to continue to ask their clients – "Is this mortgage payment affordable?" If the brokers are satisfied that their client can afford to repay this debt and we LFG can see in their bank statements that the debt is affordable – the loan approval is feasible.!
Summary:
Bad underwriting practices in the USA on Residential Mortgages created a financial crisis throughout the world that has yet to be solved.
These guidelines ensure lenders do not fall into the trap of doing business without appropriate consideration to risk assessment.
Lenders have to ensure that referring brokers conduct due diligence to satisfy themselves that they know who their client is and they have the capacity and the willingness to repay.
Is this bad? No, not at all.
Will this make business more difficult to conduct? Initially, but on balance, brokers should not see much difference.
As a broker, what can you do? Work closely with LFG on a case by case bases. Remember, we all want to get the deal done, so let's all work through these changes together.</br>
Last but not the least – Just don't take a deal and submit it – Ask yourself these 2 important questions
[1] Can the client afford the payments or are you putting the client into unnecessary situation where the only option out is a foreclosure.
[2] Most important: Would you loan your own money to fund this loan.

---

REMEMBER:
Please go to YOUR Mortgage Broker if you qualify for Bank Loans!
Come to us ONLY if you know you cannot get Bank financing or been rejected
For Your Hard to get Loans & Mortgage Needs
LENDERS FOR GROWTH LTD. and ROSMOUNT CAPITAL FUNDING INC.
our in-house mortgage brokerage and private lenders (FSCO Licence # 12368 & 12369) can help you with all your financing needs. Don't take NO for an answer. When the banks say no – Let us look into your Financial needs. We have OUR OWN PERSONAL FUNDS and can give you an approval up to 2.5 Million dollars within 24 Hrs!
We do all type of Mortgages and Loans, but non-bank private only and most important from our very own PRIVATE FUNDING.
GO TO YOUR MORTGAGE BROKER DIRECT IF YOU QUALIFY FOR BANK FINANCING.
or call us and we will refer you to fully qualified experienced mortgage professional in your area.
Types of Loans
Call: Hannif Highclass @ 416.444.4252
http://funds2go.info
When The Bank Says "NO" Consider Bank Alternative Funding

Get LENDERS FOR GROWTH In-House Funding

For Home Equity 1st /2nd. Mortgage,

Construction Loan, Line of Credits, Debit Consolidation

"JUST DO IT!

THIS IS YOUR GATEWAY

I DID MY PART

NOW IT'S YOUR TURN"

What are you waiting for!

Call: Hannif Highclass @ 416-444-4252

==============================================================================