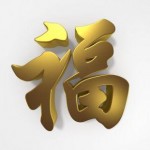 August 2014: This will be the only time…. you will witness this phenomenon in your life.
Enough with the 'Money Bags' Nonsense!
Source: Hannif Highclass
Publish: Funds2Go BLOG: Mortgages, Loans, Financing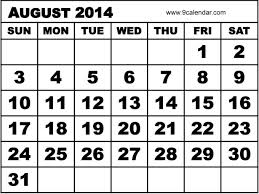 This year, the month of August will count 5 Fridays, 5 Saturdays and 5 Sundays. This phenomenon occurs only once every 823 years.
Chinese people call it: 'Pocketful of money!'
So… send this to all your friends and in 4 days, you will have a pleasant monetary surprise….
Based on Chinese Feng Shui. Whoever does not forward this message… could find himself without a clue of what's going on in his life… and that's no laughing matter.
THIS IS THE EMAIL I RECEIVED FROM A FRIEND. & IT CAUGHT MY INTEREST – SO HERE IS MY VERDICT.
Claim:  "This year March has 5 Fridays, 5 Saturdays and 5 Sundays. This happens once every 823 years. This is called money bags. So, share this to your friends and money will arrive within 4 days. Based on Chinese 'Feng Shui.' The one who does not share….. will be without money."
Status: False.  This phenomenon is not called "money bags." It's not unusual at all, let alone something that happens only "once every 823 years," for a given month to have 5 Fridays, 5 Saturdays, and 5 Sundays. It's true of any 31-day month that begins on a Friday, in fact. The last time it happened was March 2013 – July 2011. The next time it will happen is August 2014. & then May 2015. On average it occurs once a year. And it has nothing whatsoever to do with Feng Shui.
Conclusion:  Just disregard the email and thank your friend for thinking about you!
Superstitions for Good Luck
Superstitions for good luck in feng shui are based on the Chinese culture and philosophical belief systems like in any culture.
Like any culture, the Chinese have certain superstitions that are related to good and bad luck.
The Chinese believe that good luck can be found in pairs. Whenever the Chinese give a gift, it's done in pairs or multiples of pairs. If you wish to give a gift, then you'll want to give two gifts. The more gifts, the more luck, such as giving four, eight, sixteen gifts, and so on. Gifts are given for various occasions such as weddings, birthdays, anniversaries, and New Year.
You don't want to build a home that faces north.
Number four sounds like the Chinese word, death and should be avoided.
Staircases should have an even number of steps.
The number eight is lucky because it sounds like the word prosper and nine sounds similar to the word sufficient.
The word is caution for marriage and numbers when it comes to the age difference between you and your spouse. If you want to ensure a happy marriage, you shouldn't marry anyone who is 3 or 6 years young or older than you.
What You Say Is Important
One of the things you don't want to do is talk about the dead. The Chinese don't talk about the dead or about anyone who is dying. This is considered very bad luck. Make sure your luck remains intact by not telling any ghost stories.
House Cleaning
How you sweep your home is very important. You can hold on to the good luck that enters your door by proper sweeping. When you sweep your home, you should sweep inwardly. You need to sweep all of the dirt and dust into the center of your home and then physically carry it out of the house through the back door, never the front door. This keeps the good luck in your home.
These are just a few of the superstitions for good luck that are prominent in feng shui and the Chinese culture.


TAKE NOTE: IMPORTANT


Always use the services of an independent Mortgage Professional
Dealing direct with the Banks could be hazardous to your financial health
Please go to YOUR Mortgage Broker if you qualify for Bank Loans!
Come to Lenders For Growth / Rosmount Capital Funding
ONLY if you know you cannot get Bank financing or been rejected
For Your Hard to get Loans & Mortgage Needs
LENDERS FOR GROWTH LTD. and ROSMOUNT CAPITAL FUNDING INC.
Our in-house mortgage brokerage and private lenders (FSCO Licence # 12368 & 12369) can help you with all your financing needs. Don't take NO for an answer. When the banks say no – Let us look into your Financial needs. We have OUR OWN PERSONAL FUNDS and can give you an approval up to 2.5 Million dollars within 24 Hrs!
We do all type of Mortgages and Loans, but non-bank private only and most important we have excellent relationship with "B & C" Institutional Lenders other Private Lenders,
GO TO YOUR MORTGAGE BROKER DIRECT IF YOU QUALIFY FOR "A" BANK FINANCING.
COME TO LENDERS FOR GROWTH FOR BANK ALTERNATIVE FINANCING.
Types of Loans
http://funds2go.info
When The Bank Says "NO"

Consider Bank Alternative Funding

Get LENDERS FOR GROWTH In-House Funding

For Home Equity 1st /2nd. Mortgage,

Construction Loan, Line of Credits, Debit Consolidation

"JUST DO IT!

THIS IS YOUR GATEWAY

I DID MY PART

NOW IT'S YOUR TURN"

What are you waiting for!

Call: Hannif Highclass @ 416-444-4252