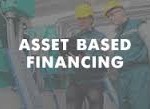 Asset Based Lending
Asset based lending is a short term method for acquiring cash. Typically, these loans are tied to inventory, accounts receivable, machinery and equipment real estate. Unlocking capital trapped in assets to help you build your business. 
How can you use commercial finance?
Whilst expansion is probably the most common reason for applying for a loan, there's a few other ways your business can use commercial finance.
It can offer you a way to:
renovate your business space or buying into a new location

buy equipment to increase your business profits

build your working capital

build up your stock or

restructure your business.
Popular commercial finance options include 
invoice factoring & 

discounting and 
commercial mortgages
Lenders for Growth can ONLY help you with
commercial mortgages
If you want to buy a commercial property or re-finance your existing loan, Lenders for Growth made it easy for you to do business..We are able to facilitate finance for retail, office, industrial, shopping centers, and  residential. 4+units
Looking for that commercial loan?
Rosmount Capital Funding Inc. is Financial Services Commission of Ontario registered (FSCO#12397) private lender & administrator of loans & mortgages. Lenders for Growth Inc. (FSCO#12368) is our Mortgage Originator. We do in-house financing for most of our clients – those that meet our criteria.
Loan Amounts: $50,000 to max. $3 million
Location: We cater to only request for loans from GTA Toronto area.
However, for loans above $ 3 million and /or outside GTA Toronto –Lenders for Growth with its strong association with other commercial lenders and private commercial funder's, will source and co-broker the best finance for your particular situation in case we are not able to handle your loan request.
We love to look at any of the below projects.
Commercial Shopping Centre Finance

Commercial 

Office Block Finance

Commercial NO DOC Finance

Commercial Private Finance

Commercial Industrial Finance

Commercial Retail Finance
Why use Lenders for Growth for your Commercial Loans!
The answer to raising these loans for specialized properties is knowing how to submit the opportunity and negotiate the best rate with the right commercial financier. Be it that we (Lenders for Growth) are your lenders or our affiliate partners.

  Lenders for Growth is a specialist commercial lender (our own in-house funds) or as a brokering facilitator with our affiliate partners. This diverse connection with our partner lenders allows us to provide innovative financial solutions to meet our clients' needs.

  Lenders for Growth provides you the complete, efficient and direct link to a large range of Canada's leading Low Doc & No Doc residential /commercial bankers  and commercial private mortgage lenders. As such you the borrower benefit. What we can't do – we will get it for you from other.

   Lenders for Growth has  has a wide ranges of commercial lending solutions available to help fund commercial property purchases.

   Our clients  range from individuals and family trusts, to shopping center developers and property investment companies.

   Commercial property investors rely on Lenders for Growth to work with them and facilitate commercial mortgages at the best funding rates.
Contact us today for the best commercial finance products available from our large panel of major banks and a broad range of other institutional and private commercial lenders.
CALL : Hannif Highclass @ 416.444.4252

Commercial Loans options to help you save

Fee Consultation

If you're looking for a better deal for your investment property or business loan, consider talking to Lenders for Growth. We'll take the time to understand your financial needs and take you through your options. Whether you require a simple loan or a more complex investment /business loan that lets you take advantage of additional investment opportunities, we can help.

LENDERS FOR GROWTH LTD  [LFG]:   (FSCO#12368) a Toronto based mortgage brokerage company doing conventional bank approved mortgages & bank alternative financing aka. private lenders.

ROSMOUNT CAPITAL FUNDING INC  [RCF]:   (FSCO#12397) a private lender. Specializing in commercial financing loan, construction loans, 1st /2nd home equity bad credit financing, short term bridge loans.
Whatever the plan, commercial mortgages do offer some important advantages over rental of property or land. However, before you take this big step consider carefully the advantages and disadvantages of these loans.
Advantages of commercial mortgages:
you can keep ownership of your business and your business premises. Other investment options might involve you giving up some of your business ownership
you can make substantial capital gain. This can be a great way of realising capital growth over a long period


commercial mortgages are not subject to rental fluctuations of residential properties giving you a more stable business planning environment

with typically lower interest rates than other unsecured loans/overdrafts, they offer lower monthly costs. Plus they can be fixed which can help you more accurately manage and forecast your finance

tax deductible interest payments. Commercial mortgage interest payments are tax deductible. This can contribute to reducing your business' annual tax overheads

improved cash flow management. Commercial mortgage payment plans normally extend for a number of years letting a business focus on profit and loss and cash flow matters and

providing the lender agrees, you can sub-let some of your business premises.
Disadvantages of commercial mortgages:
you need a decent sized deposit. This represents money which could be used in other business operations
it can be harder to move your business if you own the premises. With property rental, you can often negotiate ending your rent agreement or find another business to take up your tenancy
if you have a variable rate mortgage, you can leave yourself vulnerable to interest rate increases
you're responsible for your property including maintenance, insurance and security
if you lose value on the property, this will reduce your capital.
---

REMEMBER:
Please go to YOUR Mortgage Broker if you qualify for Bank Loans!
Come to us ONLY if you know you cannot get Bank financing or been rejected
For Your Hard to get Loans & Mortgage Needs
LENDERS FOR GROWTH LTD. and ROSMOUNT CAPITAL FUNDING INC.
our in-house mortgage brokerage and private lenders (FSCO Licence # 12368 & 12369) can help you with all your financing needs. Don't take NO for an answer. When the banks say no – Let us look into your Financial needs. We have OUR OWN PERSONAL FUNDS and can give you an approval up to 2.5 Million dollars within 24 Hrs!
We do all type of Mortgages and Loans, but non-bank private only and most important from our very own PRIVATE FUNDING.
GO TO YOUR MORTGAGE BROKER DIRECT IF YOU QUALIFY FOR BANK FINANCING.
or call us and we will refer you to fully qualified experienced mortgage professional in your area.
Types of Loans
For Your -Real Estate & Development – Needs
GENIE SABRE REALTY INC.
FREE consultation, will help you & guide you through the whole process from finding the right home, to mortgage approvals, home inspection, lawyers etc
Visit our main web, you will not be disappointed!
Call: Hannif Highclass @ 416.444.4252
http://funds2go.info
When The Bank Says "NO" Consider Bank Alternative Funding

Get LENDERS FOR GROWTH In-House Funding

For Home Equity 1st /2nd. Mortgage,

Construction Loan, Line of Credits, Debit Consolidation

"JUST DO IT!

THIS IS YOUR GATEWAY

I DID MY PART

NOW IT'S YOUR TURN"

What are you waiting for!

Call: Hannif Highclass @ 416-444-4252