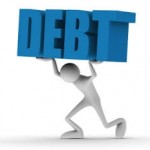 Discover the Simple and Easy Ways to Reduce your Debts
A Credit Card Debt Consolidation Loan can certainly help provide you the Valuable Financial Breathing Opportunity….
A credit card debt consolidation loan helps you in dealing with these debts. In just a single step, a debt consolidation loan will help get rid of all your financial problems with one simple and consolidated repayment.
With a debit card consolidated loan, you only deal with one lender, your previous lenders are not going to call you regarding payments being made on time. This should give you peace of mind. and will allow you to manage your mortgage repayment far more easier.
There is numerous effective debt consolidation loans that are available which if applied correctly could save you thousands of dollars each and every month.
Difficult Loans? -- Hard to Qualify?
At Lenders for Growth we have mortgage consultants specializing in all areas of difficult loans. Do you fall into any of the below categories (difficult loans):

Bad Credit History (defaults/court judgement acceptable)

Falling behind on your mortgage payments (mortgage arrears are acceptable)

Self Employed and unable to show income

Small or no deposit to purchase a property

Need cash-flow for your business

Shortfall on property purchase

Marital Separation

Casual of Part Time employment

Bankruptcy/Liquidation

Debt Consolidation

Been turned away by the banks or other lenders
When the Banks say "NO" we at Lenders for Growth have a solution for you. We are the difficult loans specialists. So if you have been turned away by the banks or other lenders Lenders for Growth is the solution.
When the Banks say NO Lenders for Growth say YES!
We are FSCO registered Private Lenders

More then what we do…. Is to know who we are!.
Why should you consolidate your debts?
Consolidating debt usually involves taking out new credit to pay off existing credit. Most people do this to reduce the interest rate on their debt, to bring down their monthly payment amount or to reduce the number of companies they owe money to.   Most successful and effective of these is to use the available equity in your home or investment security in order to consolidate other, high monthly interest debts such as:
credit cards
personal loans
car loans
store cards
short term loans
In doing so you are able to reduce considerably your monthly obligations and have money left over for personal use such as holidays, investment, renovations or anything else you may require.
Debt consolidation can be a useful strategy in many situations but for some it can involve extra costs, and potentially makes a difficult situation much worse. That's why it's best to get expert debt advice before taking out a debit consolidation loan.
If you've read the above and
feel a loan to consolidate your debts could help then:

Complete a simple, secure online request and we will contact you.
---

TAKE NOTE: IMPORTANT


Please go to YOUR Mortgage Broker if you qualify for Bank Loans!
Come to us ONLY if you know you cannot get Bank financing or been rejected
For Your Hard to get Loans & Mortgage Needs
LENDERS FOR GROWTH LTD. and ROSMOUNT CAPITAL FUNDING INC.
our in-house mortgage brokerage and private lenders (FSCO Licence # 12368 & 12369) can help you with all your financing needs. Don't take NO for an answer. When the banks say no – Let us look into your Financial needs. We have OUR OWN PERSONAL FUNDS and can give you an approval up to 2.5 Million dollars within 24 Hrs!
We do all type of Mortgages and Loans, but non-bank private only and most important from our very own PRIVATE FUNDING.
GO TO YOUR MORTGAGE BROKER DIRECT IF YOU QUALIFY FOR BANK FINANCING.
or call us and we will refer you to fully qualified experienced mortgage professional in your area.
Types of Loans
Call: Hannif Highclass @ 416.444.4252
http://funds2go.info
When The Bank Says "NO" Consider Bank Alternative Funding

Get LENDERS FOR GROWTH In-House Funding

For Home Equity 1st /2nd. Mortgage,

Construction Loan, Line of Credits, Debit Consolidation

"JUST DO IT!

THIS IS YOUR GATEWAY

I DID MY PART

NOW IT'S YOUR TURN"

What are you waiting for!

Call: Hannif Highclass @ 416-444-4252