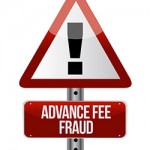 PROTECT YOURSELF: TIPS TO AVOID ADVANCE-FEE LOAN SCAMS
The Truth About Advance-Fee Loan Scams
Source: Hannif Highclass c/o Lenders for Growth Inc.
Publish: Funds2Go BLOG: Mortgages, Loans, Financing
Have you seen ads like these in your local newspaper?




BAD CREDIT?
LOOKING FOR A LOAN?
LET US HELP!
CALL TOLL-FREE
(866) ###- ####
Rated #1
For ALL Your
Investment & Financial Needs
Low Interest Rates & Payments
Start Saving Call Now!!
1- 866- ###- ####
Fraudulent Commercial Lenders Often Steal Application Fees
Looking for a equity loan,debt consolidation loan or refinance but don't think you'll qualify? Have you been turned down by a bank because of your poor credit history or ? You may be tempted by ads and websites that guarantee home loans or credit cards, regardless of your credit history, job etc. Rule number one: Legitimate lenders never "guarantee" or say that you are likely to get a loan or a credit card before you apply, especially if you have bad credit, no credit, or a bankruptcy.Every year commercial real estate borrowers lose millions of dollars to con men posing as commercial real estate lenders.
Here is how the scam work:

In order to get a commercial loan, borrowers have to give large application fees to commercial lenders to pay for the appraisal, toxic report, title work and legal fees. These application fees run from $3,500 to tens of thousands. In most cases, these are legitimate fees required by bona fide commercial lenders to do their investigations.
But sometimes con men pose as commercial real estate lenders. They're not a bank. They don't operate a mortgage investment fund. They don't syndicate wealthy private investors to make hard money commercial real estate loans. Nope. These fraudulent commercial mortgage companies usually don't have a dime to lend. But they have impressive letterhead and a great sales ability.

These con men will buy commercial mortgage leads from some internet source or in many cases are referred to them by other mortgage agents. Mortgage agents that you the borrower thought was the expert. These con men then call the borrower and say that they make commercial loans. After the borrower has submitted his commercial real estate loan application, the "lender" will then issue a conditional commitment letter (term sheet) with great terms – often just 6% interest in a 7.5% market – that calls for a large application fee.

The borrower is thrilled to get the term sheet and sends in his deposit.  After the check clears, the borrower never hears from the "lender" again. The borrower will call and call, but all he'll get is the sound of a telephone ringing or an answering machine. The borrower will leave repeated messages that eventually escalate to legal threats, but still he'll get get no response.
Eventually the borrower will contact the authorities, but unfortunately few ever follow up on commercial loan fraud. It's a white collar crime. Heaven help the ghetto kid who steals $1,000 for dope. The police will track him down and send him away to jail. But if some hustler cons a commercial property investor out of a $50,000 loan fee, his complaint will often rot forever in some un-worked file.


Horror Stories as picked up
God Sent Us
The Church of God-Houston targets towns where workers have been laid off in major plant closures by offering interest free loans with no credit checks. As they condemn the sinfulness of bankers, these missionary-style visitors promise loans for cars, homes and unsecured credit. "Just put down $300 for "character insurance" and you can get up to a $105,000 line of credit."
In this "take the money and run" scam, over 12,000 already burdened families in thirty states were taken in, while the cons continue to move on to the next needy area.
We'll Console You At A Later Date
One Florida-based company placed ads with a toll-free number in various publications throughout the country, promoting "debt consolidation".
When you call they state:
they are offering a debt consolidation loan;
the loan will have a low interest rate, such as 3%; and
in order to receive the loan, you are required to pay a fee of $295.
During the telephone call, they take an "application" consisting of personal information about you such as your Social Security number, income, employment and debt, and then provide a document to you with the total amount of the debt consolidation for which you are approved and the terms for repaying the loan, including the amount of the payments and the number of payments.
You are instructed to make payment of the initial fee by money order or cashier's check. They state that there will be no additional cost.
After having paid the initial fee, you do not receive a debt consolidation loan or any other kind of loan from them; instead, they offer you a bill-paying service, but only after imposing additional, previously undisclosed fees.
They Pick the Tree Bare
Many credit-granting companies offer consumer loans conditional upon the person taking credit-life, credit-disability, accidental death and dismemberment insurance and auto club memberships. Customers often don't even know the additional charges will be added to their financing debt and after applying for new loans end up with overlapping club memberships they won't use when needed simply because they don't realize they have the coverage.
These sorts of schemes are called "advance fee loan scams,"   They prey on people desperate for a loan who otherwise couldn't get one. They require payment up front.
PROTECT YOURSELF: TIPS TO AVOID ADVANCE-FEE LOAN SCAMS
Don't pay for the promise of a loan. While legitimate private lenders & even banks may charge you a small amount to process your application and cover the cost of checking your credit, the fees generally are taken from the amount borrowed. This being particularly true in most of the commercial deals. Legitimate offers for credit /credit card do not require an up-front payment.

Ignore any website offer, newspaper ad, or caller, that guarantees a loan in exchange for an up-front fee. Legitimate lenders never guarantee that you will receive a loan before you apply or before they have checked out your credit status or documentations etc., especially if you have bad credit or no credit record. Be wary of anyone who tells you that they can provide loan approval by reviewing information you give over the phone without an application or who says you qualify for a loan at a competitive rate regardless of your credit history or business proposal. 
Thoroughly investigate loan offers from unfamiliar companies. Ask for the company's physical location. Verify if the location actually exists by checking with the Canada Post, entering the address online. Check the company's number and physical location in the phone book or from directory assistance, and call it to make sure that you are dealing with the company you think you are.  Check the lender out with the Better Business Bureau.
Check out questionable ads and Web site offers by calling Project Phonebusters in Canada toll-free at 1-888-495-8501, particularly if any payment or other communication to a Canadian location is requested. The Attorney General's office also may have helpful information. Best is to go meet the Lender in person.
Don't wire money or send money orders for a loan. You have little recourse if there's a problem with a wire transaction. Legitimate lenders don't pressure you to wire funds. Refuse to do business with anyone who encourages you to send money or act immediately. Always consult your lawyer before you give out a retainer fee to a lender.
Don't make payment to an individual for a loan. No legitimate lending institution would make such a request. If, a advance fee is necessary always make out the check payable to the LENDER IN TRUST. This way you are making absolutely sure you are dealing with a legitimate lender registered with Financial Services Commission of Ontario. A trust account is a must for any mortgage brokerage that operates as a lender!
Steer clear of advance-fee offers that promise a credit card with a pre-approved limit and low interest rates for a fee. To pay the fee, you will be asked to give your bank account information and authorize an electronic draft to pay the fee. In most cases, the credit card never materializes, and the consumer's bank account is quickly drained.

---

REMEMBER:
Please go to YOUR Mortgage Broker if you qualify for Bank Loans!
Come to us ONLY if you know you cannot get Bank financing or been rejected
For Your Hard to get Loans & Mortgage Needs
LENDERS FOR GROWTH LTD. and ROSMOUNT CAPITAL FUNDING INC.
our in-house mortgage brokerage and private lenders (FSCO Licence # 12368 & 12369) can help you with all your financing needs. Don't take NO for an answer. When the banks say no – Let us look into your Financial needs. We have OUR OWN PERSONAL FUNDS and can give you an approval up to 2.5 Million dollars within 24 Hrs!
We do all type of Mortgages and Loans, but non-bank private only and most important from our very own PRIVATE FUNDING.
GO TO YOUR MORTGAGE BROKER DIRECT IF YOU QUALIFY FOR BANK FINANCING.
or call us and we will refer you to fully qualified experienced mortgage professional in your area.
Types of Loans
Call: Hannif Highclass @ 416.444.4252
http://funds2go.info
When The Bank Says "NO" Consider Bank Alternative Funding

Get LENDERS FOR GROWTH In-House Funding

For Home Equity 1st /2nd. Mortgage,

Construction Loan, Line of Credits, Debit Consolidation

"JUST DO IT!

THIS IS YOUR GATEWAY

I DID MY PART

NOW IT'S YOUR TURN"

What are you waiting for!

Call: Hannif Highclass @ 416-444-4252