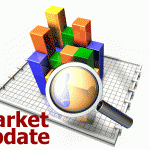 Real Estate Hot Market: Hamilton?
Here's the hottest housing market in Canada nobody's talking about
Source: Hannif Highclass c/o Lenders for Growth Inc.
Publish: Funds2Go BLOG: Mortgages, Loans, Financing

The pace of home sales in this city has been growing faster than even in Toronto, while price gains in recent years have strained local affordability to levels that trail only Vancouver, Toronto and Montreal.
Calgary? Nope. Edmonton? No again.
Welcome to Hamilton, a city TD Economics says "has been an up and coming market since 2009."
TD isn't a developer hyping a new subdivision or condo tower. Rather, the bank is pointing out a trend that's quietly avoided attention amid headlines of blistering market conditions elsewhere.
Yet demand for a home in the southern Ontario city of half a million is soaring, TD says in a new report.
"Along with Calgary, Hamilton's housing market is currently the tightest among the major markets," bank economist Diana Petramala said. "The tightness has reflected a combination of both strong demand and a lack of available supply."
Since 2010, average home prices have climbed eight per cent a year in the city — despite a local economy that's seen core elements like steel production and manufacturing dwindle.
The run-up has widened the gap between prices and average local incomes to 4.8 times (meaning the average home price is greater than four and-a-half times the combined income of an average Hamilton household).
Yet at $400,000, TD says the average home price is still relatively modest given the towering valuations next to Hamilton in Toronto.
The Toronto Real Estate Board said Friday the home prices in the greater Toronto area hit $569,000 last month. In the metro or "416″ area, prices were up seven per cent to $618,000.
GTA overflow
Hamilton's market doesn't appear driven by locals but rather house-hunters priced out of Toronto – and TD says it will continue to draw those buyers.
"Within the context of the GTA, Hamilton still looks reasonably affordable," Petramala said. "The price differential will remain a draw for residents priced out of more expensive markets within the GTA, thus helping keep a floor under demand."
And with a low level of new homes being built in Hamilton – which has seen developers pull back in recent years in favour of developments close to Toronto – the market is on sounder financial footing than in other areas where big supplies have built up, namely in Toronto where condo construction is still outpacing condo sales.
"Hamilton's market will be somewhat insulated over the next few years by continued low supply on the market, " Petramala said.
Written by Jamie Sturgeon

Jamie Sturgeon – Senior producer/reporter. Online business editor and reporter for the Global News national desk, covering all business, all the time, from real estate to breaking corporate news.

REMEMBER:
Please go to YOUR Mortgage Broker if you qualify for Bank Loans!
Come to us if you know you cannot get Bank financing or been rejected
For Your Hard to get Loans & Mortgage Needs
LENDERS FOR GROWTH LTD. and ROSMOUNT CAPITAL FUNDING INC.
our in-house mortgage brokerage and private lenders (FSCO Licence # 12368 & 12369) can help you with all your financing needs. Don't take NO for an answer. When the banks say no – Let us look into your Financial needs. We have OUR OWN PERSONAL FUNDS and can give you an approval up to 2.5 Million dollars within 24 Hrs!
We do all type of Mortgages and Loans, but non-bank private only and most important from our very own PRIVATE FUNDING.
GO TO YOUR MORTGAGE BROKER DIRECT IF YOU QUALIFY FOR BANK FINANCING.
or call us and we will refer you to fully qualified experienced mortgage professional in your area.
Types of Loans
Call: Hannif Highclass @ 416.444.4252