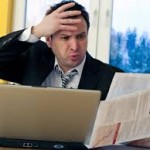 LENDERS FOR GROWTH LTD  [LFG]:   (FSCO#12368) a Toronto based mortgage brokerage company doing strictly bank alternative financing aka. private lending.
ROSMOUNT CAPITAL FUNDING INC  [RCF]:   (FSCO#12397) a private lender & mortgage administrator,  specializing in construction loans, 1st /2nd home equity bad credit financing, short term bridge loans.
 LFG Mortgage Brokers can get your bad credit loans approved that a majority of other Brokers /Agents cannot help you with.  
We at Lenders for Growth [LFG] can deal on your behalf with all:
| | |
| --- | --- |
| "A" Lenders | (Banks, TD, Scotia, Credit Unions)  —- Good credit, provable or stated income, verifiable down-payment |
| "B" Lenders | (Home Trust,  Equitable Bank, IC Savings) —- impaired credit, weak income (TDS & GDS below standard), limited down-payment |
| "C" Lenders | That's Us ! – Rosmount Capital Funding – equity lenders – Not based on Credit and/or Income; Equity lenders |
There are more then 40 Banks, Trust & Credit Unions, Insurance Companies —  ALL the Mortgage Brokers/Agents have access to this network of lenders.   ALL mortgage brokers/agents subscribe to the same mortgage origination software and are connected to the same financial institutes.  LFG can help you with conventional mortgages from A & B banks and for those with bad credit private lenders loans.


NOTE: Lenders for Growth does not do any conventional mortgages i.e. "A" & "B" lending themselves. However, we co-broker it with other Top Brokerages in our network. One Stop connection for all your mortgage needs. In-house, bank alternative or Bank financed – what ever your needs – you can be rest assured you will be taken care of.
TAKE NOTE: IMPORTANT


Always use the services of an independent Mortgage Professional
Dealing direct with the Banks could be hazardous to your financial health
Please go to YOUR Mortgage Broker if you qualify for Bank Loans!
Come to Lenders For Growth / Rosmount Capital Funding
ONLY if you know you cannot get Bank financing or been rejected
QUALIFIED BORROWERS:    If you have acceptable credit and are qualified for home purchase, refinance, home-equity line of credit, consolidation loan and such — THEN have no fear.  Lenders for Growth will co-broker the deal. Not only that but due to our excellent relationship with these financial institutes we can get you the best rates that are available in the market.
BANK SAYS "NO":  poor / bad credit, low documentation, low down-payment etc. …..  Now you have a problem?  Have no fear!!! –  Lenders for Growth /Rosmount Capital Funding can still help you.  Being a licensed (FSCO Admin # 12397) private lender our rates are higher then the "A" & "B" banks, but we take a bigger risk. Most important,  you get the Funds you need.  Not all so called private lenders are created equal.  Many, may pretend to be private lenders but in realty are NOT SO!.
Google:  "Private Loans / Mortgages"  – You will find 100′s and 1000′s of them right here in Ontario. Practically all of these Agents /Brokerages can arrange.
1st & 2nd mortgage
Equity loan
Renovation loans
Construction loans
Bad credit loans etc etc
Its, a jungle out there!!  For the layman not familiar with the mortgage industry it is very confusing, frustrating and time consuming to find the right person /company.  Knowing the players, and the role they play is critical to getting the right loan, and getting it funded quickly.
Inquire & check out if the brokerage you are dealing with has the FSCO MORTGAGE ADMINISTRATION license – Bet you they DO NOT.
INSTEAD they only have a MORTGAGE BROKERAGE licence!  To be a private lender one has to have the "ADMINISTRATION" licence.! otherwise they are just a Mortgage Brokerage – not a direct Lender.  They send their deals to people such as us for funding.
Lenders for Growth Ltd. (FSCO #12368) is our Mortgage Brokerage company
Rosmount Capital Funding Inc. (FSCO #12397) is our in-house Private Lender's company.
POINT IS –  When the Bank says "NO"  –and– If you decide you need a private mortgage, you should ONLY want to be working with a mortgage professional who specializes in this arena and knows how to structure your deal  - be it a simple 1st /2nd mortgage or a complicated construction loan, line of credit or debit consolidation.  Lenders for Growth has the skills and relationships with funding sources vital to providing you with the Private Lenders loan to fit your needs.
Lenders for Growth is based in midtown Toronto and our advisers have decades of experience in both conventional mortgages & bank alternative financing aka. private lending. Our extensive network of contacts in both the capital funding markets as well as with regional and local banks makes us an ideal mortgage broker to help you find that right loan especially — BAD CREDIT PRIVATE MORTGAGE.
Lenders for Growth - WHAT WE DO
QUALIFIED BORROWERS:
LFG can get you better RATES than most of the other Brokerages can get for you from the big 4 banks. Our co-broker's have a special relationship with some of the major "A" banks and "B" lenders. You can rest be assured that we will co-broker your conventional mortgage deals with well know and knowledgeable mortgage brokers in your area.
PRIVATE LOANS: If, you are looking for bad credit / low doc, private loan – Look no further. As explained above we have in-house funding. From min. $100,000 to $ 2.5 Million  (more in special situations) – most approvals done within 24 Hrs.
PROPERTY TYPES: Lenders for Growth (LFG) provides bad credit in-house – 1st. & 2nd. mortgage financing for the following properties
  Multi-family/Apartment buildings
  Mixed-use properties
  Commercial and retail condominiums
  Retail/Shopping Centers
  Acquisition of performing of defaulted mortgages /Pre-Foreclosures
  Office buildings
  Warehouse/Industrial
  Self-storage
LENDERS FOR GROWTH: Manages and often personally performs all of the following processes required to get your loan closed:
 Creating your loan package, including the income, credit and asset documentation provided by you.
 Title ordering

 Verifying payoff and reinstatement of loans as needed.

 For conventional bank mortgages — Finding the best mortgage broker to co-broker your deal with.

 Providing federal and provincial disclosures.

 Ordering real estate appraisals.

 Underwriting the File

 Creating loan documents

 Provide the funding

 and manage the loan payments
In summary, our goal is to provide you with the fastest and most effective finance for your situation — bank approved mortgage through co-brokering or bank alternative private in-house loan.
Lenders for Growth - WHY CHOOSE US?
Lenders for Growth  is 100% Canadian owned and operated.  We are mortgage brokering & loan company and are totally committed to helping you obtain a better deal on your home loan or any financing requirement in today's Canadian mortgage market.

   Through our complete industry accreditation and strong partner association with well over 40 different standard and specialty home loan lenders, non-conforming lenders  we are able to offer Canadian home/business loans with some of the lowest variable and fixed interest rates.

   Our team of mortgage professionals are completely industry certified, so you will feel confident that you are working with a qualified and knowledgeable consultant who has met a high standard of ethics and is committed to continuous training.

    We offer our clients personal and professional service. At LFG  we work for you, not for the lender. We try to negotiate the best possible interest rates and terms for our clients. You have peace of mind in knowing that we are looking out for your best interest.

   We are constantly in touch with the Canadian Mortgage Market, seeking the lowest rates available and the best terms for our clients.

   Our respected dealings with every major " A "  bank, second tier " B "  institutional mortgage lenders as well as Non Bank private lenders, enables us to match the lender to your needs, rather than you to the lender's needs, wherever possible.

   This means that our clients receive great rates, great service and sound advice. Our mortgage professionals have years of experience and are familiar with the majority of credit assessors in the industry, which allows us the advantage to negotiate directly with the credit assessors on your behalf.

   Applying through the Lenders for Growth, the one complete file is kept and can be processed to any number of subsequent lenders without you, the borrower, having to resubmit information each time. This saves a great deal of time and energy on your behalf.

   Lenders for Growth consultants at times will do a credit check with the credit bureau at the time of application. Our lenders will accept our copy of the credit bureau in lieu of doing their own - your credit is pulled only once, not by every bank that you visit. .

   We will endeavor to help you find the Lowest Mortgage Rates from the best mortgage lenders!

   Your Best Mortgage Partner for Tomorrow's Finance Today, catering to your every need!
THE IDEAL LFG CUSTOMER:    We do not operate like a bank. We offer loan services to all customers and all industries. If your house is about to be foreclosed; if you need fast money for that emergency or kids education or you need financing for your business; or need to consolidate your credit cards or perhaps a construction loan –  contact LFG, we can help.
Lenders for Growth's (LFG) sister company — Rosmount Capital Funding Inc. —  has it's OWN FUNDS
Loans from $50,000 to $2.5 Million max. per transaction

Credit Score Not Important

Job or Income Qualification Not Important
Equity Based Loans


More then what we do…. Is to know who we are!.