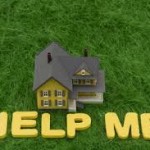 Lower Your Monthly Interests and Payments
Expert advice and flexible mortgage refinancing options to meet your goals
Whether you want to consolidate debt or need access to equity (cash) funds to renovate your home,take advantage of low interest rates, Funds2Go makes it easy to use the equity in your home to help achieve these goals.  As usual, we will try to get you refinanced through one our "A" Lenders  (TD, Scotia etc) – By reassessing your mortgage rate, you have a great opportunity to find a better rate where you can save even more  - then just getting your mortgage refinanced from your existing lender.
NOTE:  Have no fear, if for what ever reason you cannot get your mortgage refinanced through any one of these conventional banks or credit unions – We at Lenders for Growth will get you the necessary fund though our sister company "Rosmount Capital Funding". bank alternative financing aka. private lendering.
More then what we do…. Is to know who we are!.
How do you know if it's the right time for you to refinance? Reasons to refinance your mortgage
…

    Convert an ARM to a fixed-rate mortgage: If you plan to keep your home for a long time, taking a fixed loan with a higher rate than your current ARM may make sense in the long run. It keeps you safe from inflation and makes budgeting easier.
…

    Lower your interest rate:   Is your current home loan interest rate higher than the national average? Mortgage Refinancing with a lower mortgage rate can reduce your monthly payment and the amount of interest you pay.
…

    Lower your monthly payment:  You can lower your monthly expense by stretching out your mortgage repayment over a longer term and / or by dropping your interest rate
…

    Home equity cash out!  Is your home in need of some much-needed repairs or are you in need of some extra money to pay off credit cards or other bills? — mortgage refinancing can be of help.
…

    Mortgage due for renewal: Your current lender is not very co-operating and the refinance mortgage rates are high.
A  mortgage refinancing loan may be exactly what you need to take care of these needs and any others that you might think of.

Renewing your mortgage
Renewing Your Mortgage
Many Canadians renew their mortgages like they renew their newspaper subscriptions: the renewal notice comes in the mail, they sign on the dotted line, and that's that. But homeowners should be more discriminating, say experts. It's good advice to re-evaluate your needs thoughtfully rather than blindly signing the renewal.
Negotiating different terms or changing lenders not only saves you money but could shorten the life of your mortgage substantially. But don't expect miracles when negotiating yourself with the banks. There is no rhyme or reason why banks will negotiate with one homeowner while letting another go without a fight. Banks have room to negotiate but only with certain terms and products, so they only have so much room to negotiate.
BROKER IT OUT: Let Lenders for Growth work on your behalf. It will NOT COST you a dime. "We have no allegiance to any one lender, so we will offer you unbiased information. We have access to all the banks. and as mentioned above –  If for whatever reason you MUST have private funding – Then we have to look no further.
Lenders for Growth – has its own Funds from $50,000 to $2.5 million max. per transaction.
CHANGE THE BANK:  A common myth about mortgage renewal is that once you sign on with one bank, you're stuck with it to the end. But that is not the case. In most cases mortgage brokers can get you a far better rate then what your bank is willing to give you. And if you forget to sign your mortgage renewal entirely, some mortgage contracts will simply keep the same rate until the next renewal period, so it pays to stay on top of it.

LET US – HELP YOU – FIND THE BEST RATE
We are able to help you by refinancing your home loan mortgage amount to a lower rate ( and lower repayments) with all debts consolidated, into one easy and simple monthly or fortnightly repayment. This will certainly improve your monthly cash flow significantly.
At Lenders for Growth we can connect you with "A" & "B" banks & credit unions, who provide a wide range of home loans including investment cash-out and debt consolidation refinancing and more.
When you are ready to refinance, Lenders for Growth can help bring to you all the benefits of a new home mortgage customized to your requirement needs!
Refinancing Mortgage  is a positive way for some Canadians to find financial assistance and debt relief.
Would you like us to help you with your home loan refinance?
Request Your Free Consultation



Complete a simple, secure online request and we will contact you.