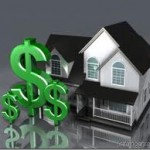 Bridge Financing – Helping You Buy a Home Before You Sell
What is Short Term Finance /Bridging Financing?
Bridge financing is a short-term method for obtaining short term finance, funds to bridge the gap between a required payment and an expected source of revenue. Bridge financing is often used when purchasing real estate. It provides funding for the purchase of a new home before the existing home has been sold. Short Term Finance is mostly used as a privately sourced funds by high net worth individuals or companies that is loaned out by private lenders to borrowers on a short term basis to fulfill their investment requirements.
Why you need a Bridging Loan?
Borrowers of short term funds through private mortgages are typically property investors, property developers and business owners.
These borrowers:

  Are cash poor but asset rich.

  Have an excellent investment or development opportunity that requires urgent funds settlement

  Have an urgent cash flow injection requirement. – need $$$ now!

  Providing finance when a conventional mortgage cannot be arranged within a given time frame

  Appreciate that short term funding is a more expensive option than traditional funding but one where the benefits far outweigh the higher cost of borrowing
Short Term Finance Parameters:
Borrowers should consider the following

  Borrower must have security — EQUITY in home /business/investments

 Borrower purpose for the loan must be for home, business or investment purposes.

  Borrower must be able to demonstrate a clear and realistic exit strategy to repay the loan. (Eg. refinancing or sale of an existing property.)

  Borrower must be able to demonstrate some financial benefit by taking this loan.x
What types of collateral are acceptable?
Short Term Funds focuses on a wide range of quality collateral including:

  Residential

  Commercial

  Industrial

Vacant land
Request Your Free Consultation



Complete a simple, secure online request and we will contact you.
---

REMEMBER:
Please go to YOUR Mortgage Broker if you qualify for Bank Loans!
Come to us ONLY if you know you cannot get Bank financing or been rejected
For Your Hard to get Loans & Mortgage Needs
LENDERS FOR GROWTH LTD. and ROSMOUNT CAPITAL FUNDING INC.
our in-house mortgage brokerage and private lenders (FSCO Licence # 12368 & 12369) can help you with all your financing needs. Don't take NO for an answer. When the banks say no – Let us look into your Financial needs. We have OUR OWN PERSONAL FUNDS and can give you an approval up to 2.5 Million dollars within 24 Hrs!
We do all type of Mortgages and Loans, but non-bank private only and most important from our very own PRIVATE FUNDING.
GO TO YOUR MORTGAGE BROKER DIRECT IF YOU QUALIFY FOR BANK FINANCING.
or call us and we will refer you to fully qualified experienced mortgage professional in your area.
Types of Loans
Call: Hannif Highclass @ 416.444.4252
http://funds2go.info
When The Bank Says "NO" Consider Bank Alternative Funding

Get LENDERS FOR GROWTH In-House Funding

For Home Equity 1st /2nd. Mortgage,

Construction Loan, Line of Credits, Debit Consolidation

"JUST DO IT!

THIS IS YOUR GATEWAY

I DID MY PART

NOW IT'S YOUR TURN"

What are you waiting for!

Call: Hannif Highclass @ 416-444-4252